Donate using Paypal or your credit card
MAKE A ONE TIME DONATION
BECOME A FRIEND OF THE ORPHEUM
Donors Make the Difference!
As a Friend of the Orpheum, your tax-deductible gifts enable the Orpheum Theatre to fulfill its mission to bring a variety of local and legendary performances to the Orpheum.
Becoming a Friend of the Orpheum is an easy and satisfying way to support our work. The range of donor levels enables you to give what amount that is meaningful and affordable for you. All levels make an impact on our programming, our magnificent theatre and our community.
Make a difference. Become a Friend of the Orpheum today!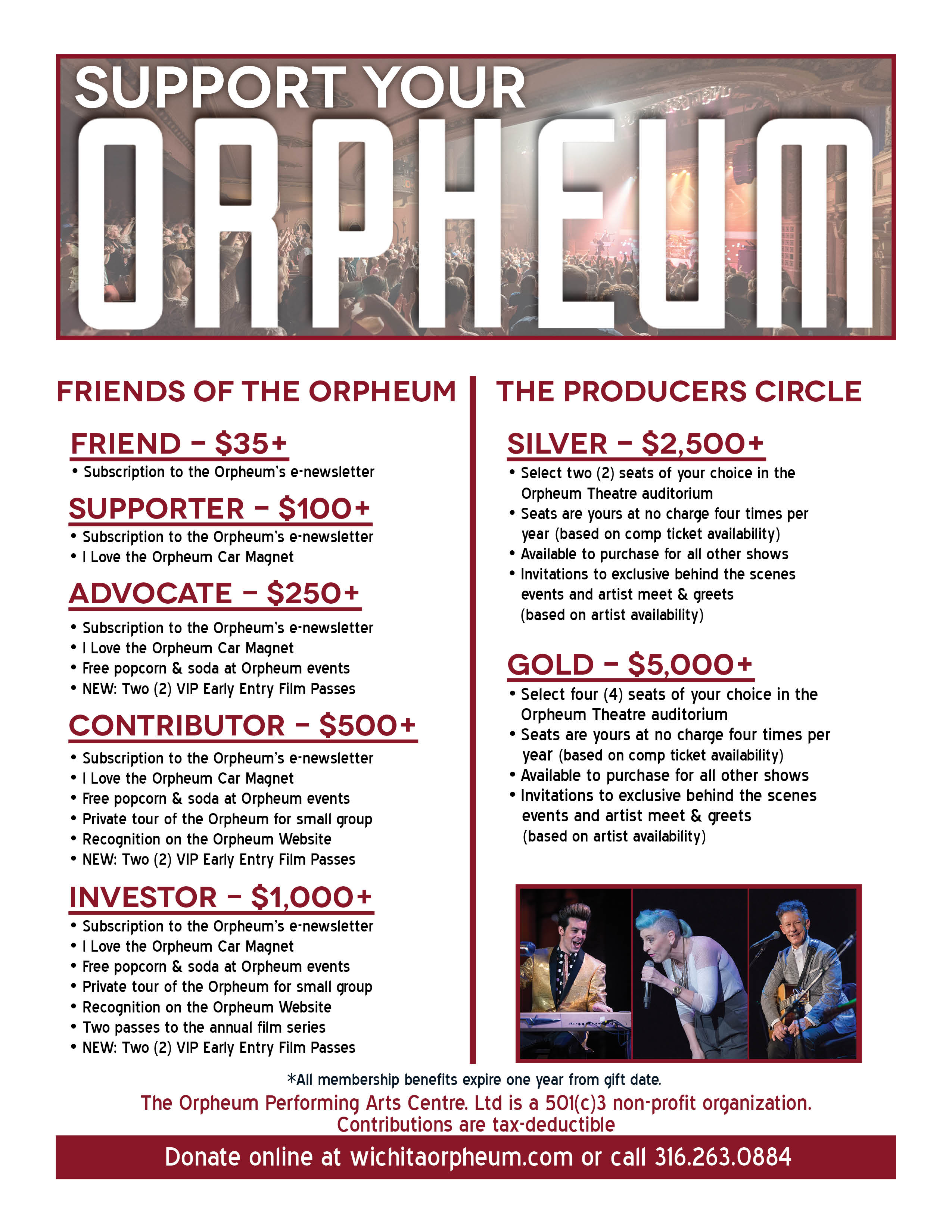 The Orpheum Performing Arts Centre, Ltd. is a 501(c)(3) nonprofit organization. Ticket sales alone do not allow us to operate and program our historic theatre. We rely on your support not only to assist us in paying for labor, artists fees, maintenance and operating costs, but to engage the community with programs that educate and challenge, as well as to entertain the public with a broad array of performing arts events.