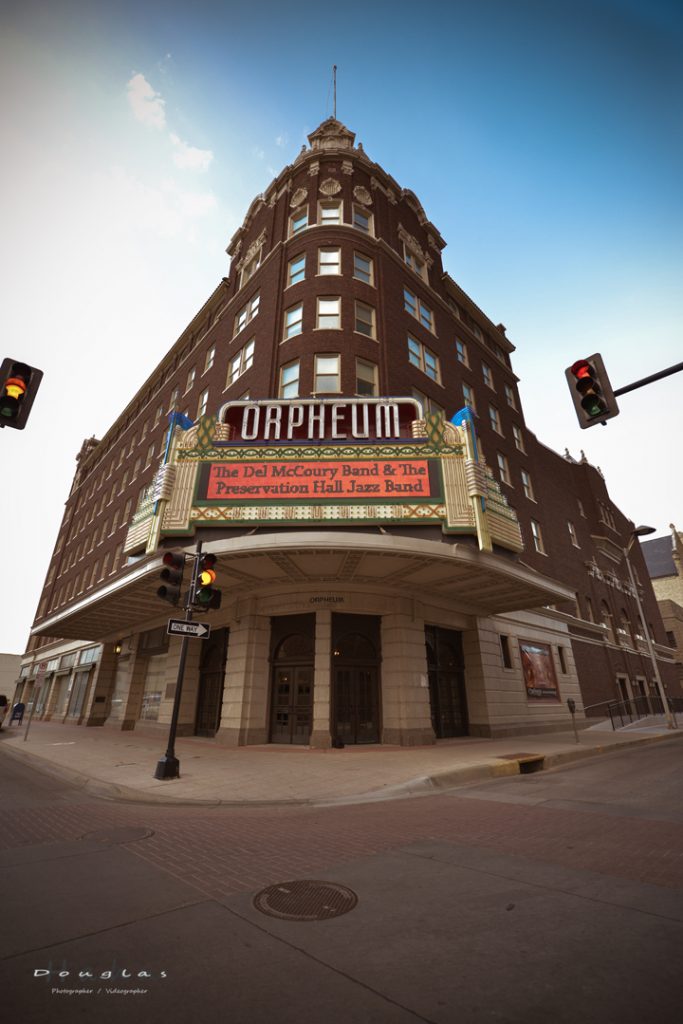 The Orpheum Theatre is located at the corner of 1st and Broadway in downtown Wichita, KS.
Our main parking lot is located just North of the theatre on Broadway. This lot is open to the public after 6 p.m. on weekdays and all day on weekends.
There is also street parking available around the theatre. After 6 p.m., you are able to park in the Emprise Bank parking lot, located across Broadway from the Orpheum parking lot. The Scottish Rite Center parking lot, just east of the Orpheum lot, is typically available during Orpheum events for a small fee.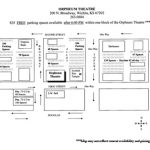 For more parking options, please click on the map of available parking in the area.