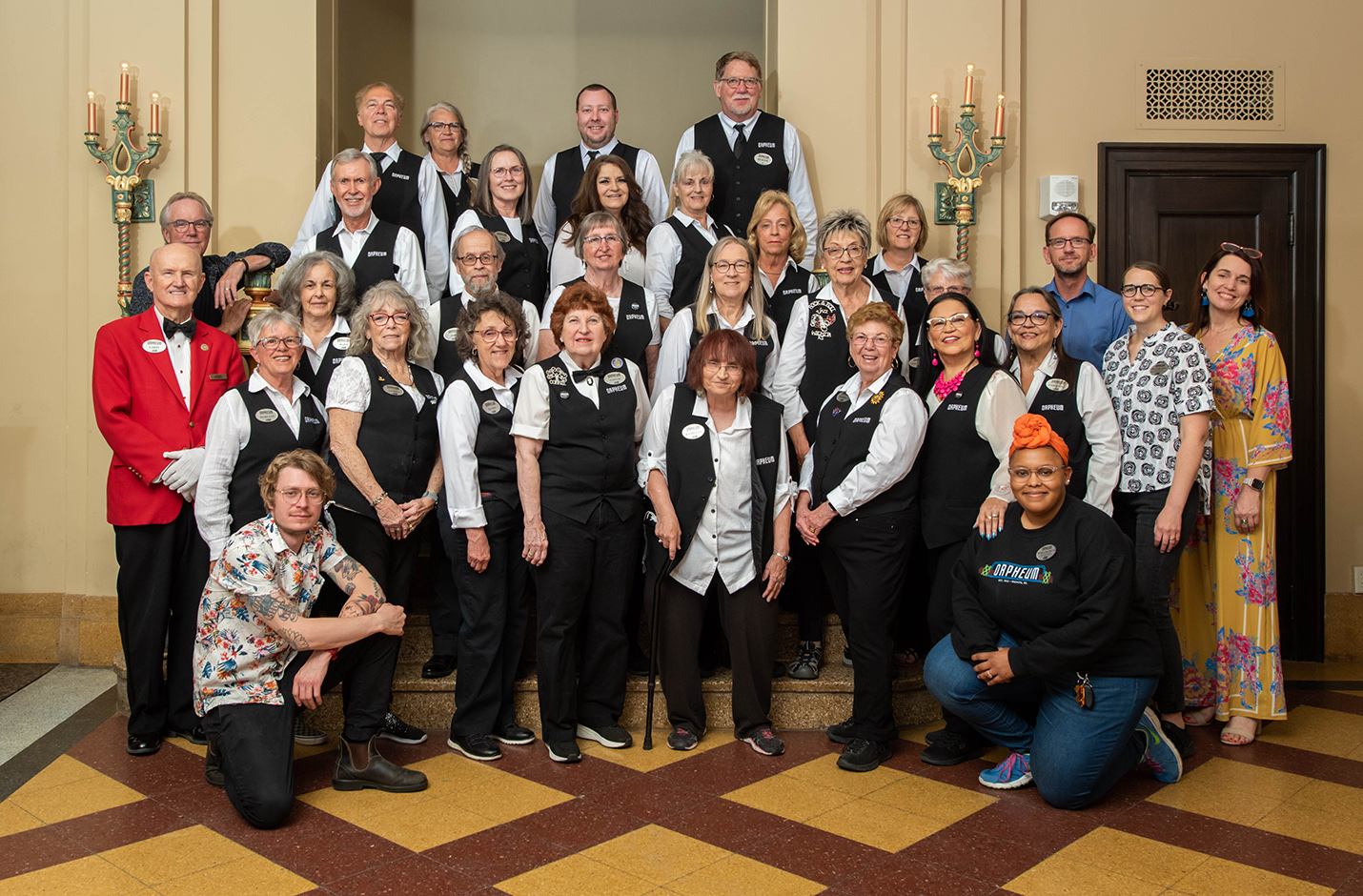 As a nonprofit organization, the Orpheum Theatre's events are mostly staffed by a large group of loyal and friendly volunteers. Our volunteers are highly engaged members of our community who are committed to the future of the Orpheum Theatre and its mission.
Volunteer opportunities range from in-theatre events to volunteer administration days and offer both daytime and evening assignments. Our volunteers have fun and enjoy the Orpheum experience. They receive fun perks, free soda and popcorn and appreciation events – all for helping the Orpheum carry out its mission!
So whether you're young or old, come volunteer at the Orpheum Theatre! If you have some time to spare, we have a fantastic opportunity waiting for you. You'll love the experience and the friendships to be made.
Please fill out the form below and we look forward to speaking with you.
Questions?
Contact Shannon Boone, House Manager
By phone at 316-771-7986 or by email at shannon@wichitaorpheum.com
OR
Download Application