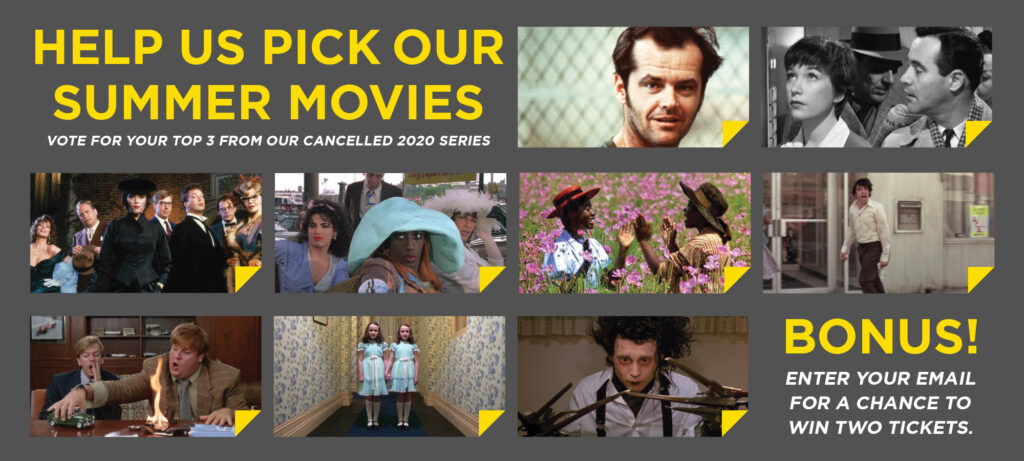 We were really looking forward to all of the titles we had selected for our 2020 Anniversary Film Series, so you can imagine how disappointed we were to have to cancel last year after only getting to host two screenings. For our 2021 Summer Film Series, we want another chance to show some of the these movies, but since we're partial to all of them, we need your help deciding which ones to pick! Vote for your top three from the list below.
As a bonus, we'll pick three survey participants to win a pair of tickets to the movie of their choice from the winning titles. Voting ends on Thursday, June 24.
Need to refresh your memory? View the trailers on our 2020 Anniversary Film Series YouTube playlist.
Voting is now closed. Thank you to everyone who participated. Please be on the look out for announcements in the next couple weeks!