We've created a recipe for a brand-new cocktail, now we need your help naming it! Once we select a winning name, this will be our Signature Cocktail that will officially debut at Sebastian Mansicalco on September 14, and then be available at all Orpheum events moving forward.
Here's the Recipe:
• Bombay Sapphire Gin
• PAMA, Pomegranate Liqueur
• Lime Juice
• Lavender Syrup
• Club Soda
• Served Over Ice
Thank you for all the amazing entries, this contest is now closed. We loved reading through all the wonderfully creative suggestions, but in the end, the winning name is Eberson's Elixir!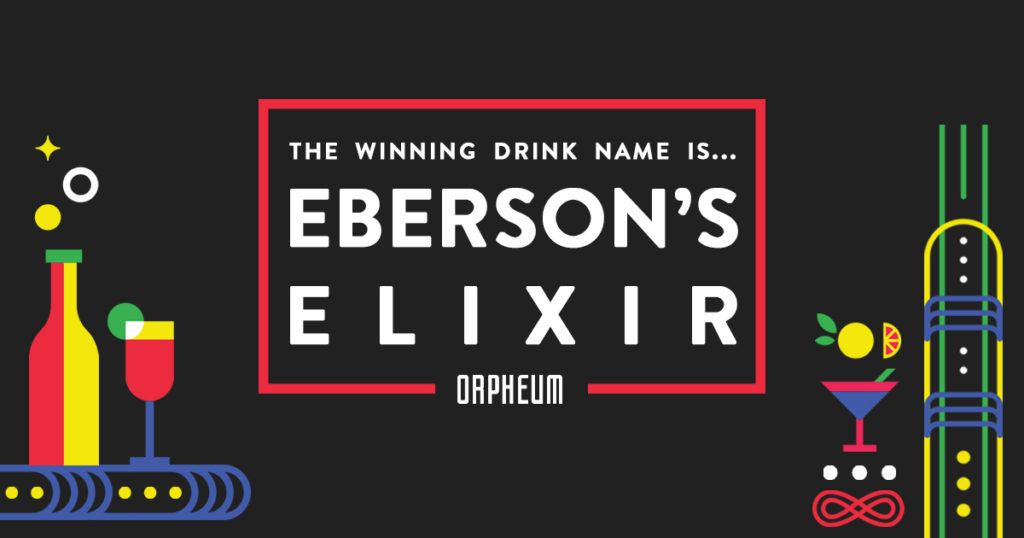 Congratulations to Marta Warren and Andrew McCausland, our two like-minded winners.